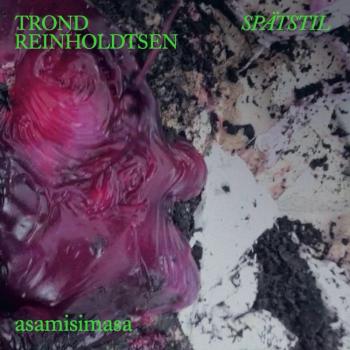 Trond Reinholdtsen/asamisimasa – Spätstil
Aurora Records is proud to present asamisimasa's latest album with two pieces by composer Trond Reinholdtsen – Unsichtbare Musik (Invisible Music) and SPÄSTIL (Late Style). After nearly twenty years of collaboration, this is their first collaborative release. Reinholdtsen is among Norway's most prominent composers of his generation and has a significant international position with a long list of commissions on his resume. asamisimasa has premiered seven works by Reinholdtsen at festivals such as Donaueschingen, Ultima, Huddersfield, and Darmstadt. Being a prolific voice within the experimental opera and music theatre scene, Reinholdtsen has previously only released two works on CD. With this release asamisimasa wishes to shed a light on his instrumental chamber music. This is the ensemble's fifth portrait album, their second on Aurora Records.
Unsichtbare Musik was commissioned for a concert at the Berliner Philharmonie in 2009, and explores the relationship between language and music, between words and sonorous representation. The piece challenges both the act of listening, our perception of musical sounds, and the attempt to conceptualize musical impressions and experiences. Composed ten years later, SPÄTSTIL is based on the semantic analysis of Unsichtbare Musik and the ensemble's performance history with this work. SPÄTSTIL marks a clear, yet ironic distance from the previous piece through a dystopian self-criticism.
The pieces have a unique sonorous sophistication and aims to inspire philosophical reflection as well as aesthetic pleasure. The aim is that the album can contribute to a reflection on music's conditions today by focusing on the solitary and secluded listening one does at home.